To many, starting your own business is the American dream. Starting a business in New York City calls for exceptional research, brainstorming, and guidance; New York International has compiled a few tips so that your American dream isn't one that is short lived once you decide to set up shop in New York City.
Our top five tips for starting a business in NYC:
Never walk alone: partner with somebody who knows your business.
Leverage informal networks of co-working spaces, universities and business organizations.
Don't underestimate the bureaucratic hurdles – retain a professional to guide you through it.
Fail fast, fail cheap. There is no better city to start your business "ultra light": Keep your initial investment very low and test your ideas first.
Creating Your Business
 Before you can even begin to think about the location of your business you must ensure that your business plan is comprehensive. The role of a business plan is to define your business idea and identify your goals; this basically serves as a resume for your company. It includes components such as a current and future projection balance sheet, an income statement, and a cash flow analysis. Websites like
NYC's Business Solutions
by NYC.gov help small businesses with basic things such as creating a business plan.
Some other elements of your business plan should include:
The principal goods/services offered
Unique features of your business
Reasons why your business will succeed
After you have prepared your business plan, which does not have to take long, your next step should be to talk market experts and register your business. New York has an incredible number of people who can help any business get started. Once you feel comfortable with your idea and you decide to go forward, you should register your business at the appropriate location. LLCs, corporations and limited partnerships need to register with NY State and general partnerships and sole proprietorships need to register with the County Clerk.
There are some basic business structures that you can register your business under and each has it pros and cons. As a prospective business owner choosing the one that you anticipate will be best for your company's needs is extremely important.  Chances are that if this is your first small business you will be registering either as a sole proprietorship or a partnership.
Sole Proprietorship:  This option means that basically all of the assets of the company are owned by one individual.
Advantages:  simple to set up, simple and quick decision making, least expensive.
Disadvantages: no protection from creditors.
Partnership: This options means that the business is the association of two or more people.
Advantages: able to raise more money than a sole proprietorship
Disadvantages: profits to be split with other partners
Part of registering your business includes applying for an Employer Identification Number (EIN) also known as a Federal Tax ID Number. This number is used to identify your business and to open a bank account for instance. To obtain an EIN you must complete IRS Form SS4, Application for Employer Identification Number and file it with the tax authority, the IRS. There are several ways in which you can register for an EIN number:
Obtain the IRS Form via the internet.
Call the Tele-TIN phone number toll free at (800) 829-4933 between 7:00am and 10:00pm
In person, visit one of the local offices below, between 8:30am and 4:30pm, Monday-Friday.
Harlem: 55 West 125th Street, New York, NY 10027 (212-436-1000)
Midtown: 110 West 44th Street, New York, NY 10036 (212-436-1000)
Downtown: 290 Broadway, New York, NY 10007 (212-436-1000)
Brooklyn: 625 Fulton Street,  Brooklyn, NY 11201 (718-388-2068)
Queens: 59-17 Junction Boulevard, Rego Park, NY 11368 (718-760-6019)
Staten Island: 10 Richmond Terrace, Staten Island, NY 10301 (212-436-1000)
By fax, fax the completed form to (631) 447-8960. By mail, send the completed form to NYS Service Center, Attn: EIN Operations, Holtsville, NY 11742.
In addition, you should also research the insurance you will need such as workers' compensation, liability, and disability insurance. Other types of common insurance coverage include:
Property Insurance
Auto Insurance
Liability Insurance
Health Insurance
You should be prepared to comply with all applicable wage laws.
A vital component of creating your business is hiring certified/professional help such as a lawyer, contractor, a broker, and someone who knows how the small business registration works in New York City. Starting a business in NYC is a long process and you should rely on others' expertise if you are not knowledgeable in the field or want to save time.
Planning Your Space
Why should you be concerned with where your business is located? There are a variety of reasons why this makes sense. If you don't think an office location is necessary, read our informative articles on the various co-working spaces available to you in New York City. If you would like tips on which neighborhoods are business friendly and the affect a neighborhood can have on your company image read our article about renting your own office space.
New York City is divided into three basic zoning districts: commercial, residential and manufacturing. Once you have found a location in an area where you are interested in establishing your business, contact the Department of City Planning to make sure that your location is in an appropriate area. You can view a map of your zoning area by borough by clicking on the Department of City Zoning map. As mentioned before, this is where a licensed professional helps because he/she can review your location and help with  any construction questions/ideas you have.
After going through the lengthy process that is finding an office or space for your business and dealing with brokers and lawyers it's time to sign your lease. You should always consider a sub-lease as a new business as it provides flexibility and less bureaucratic efforts.
Business Construction
Due to the large amount of small businesses and relatively small space available in New York City chances are you won't be constructing an entirely new store. The exception might be if you start your business in a building which housed a business that was very different to yours. If that is the case then there will be certain construction permits that you will have to apply for. Have your licensed professional submit your construction plans to the NYC Department of Buildings. After that you'll be able to log in and see the status of your application. After your plans are approved, your architect or general contractor must apply for and receive all necessary permits. All permits must be displayed at the worksite.
You are now ready to being construction.
Opening and Marketing Your Business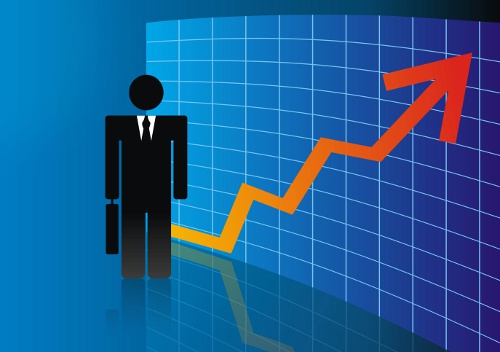 You've opened your doors and are operating your newly created business. Now, the hard work begins. One of the vital ways to stay in business is marketing your small business. We now live in a society filled with information spread  by the internet and social media – the days of simply handing out flyers are over. There are various ways you can market your business the right way.
Innovative Marketing Collateral: Instead of opting for generic business cards, flyers, postcards, or stickers you should hire professionals to make your marketing collateral stand out. Using online printing companies like Moo.com and 1800Postcards.com you can print funky business cards, flyers etc. that will give your business a cool image. You'd be surprised how well stickers are received by customers and they also make for great guerilla marketing.
Social Media: Nowadays, it goes without saying that social media is extremely important. Creating a Facebook page is important for building a community around your small business and will keep your customers coming back for more. You don't want your customer to leave your store and never come back. Social Media allows you to establish a relationship with your customers and its fun!
Listings: Utilizing listing services like Yelp, Yellow Pages, CitySearch and Google reviews are extremely important as more and more future customers look to online to find out store information. These listing services are also great for marketing budgets that aren't extensive enough to have websites. These listings can serve as your online representation so they are extremely important.
For more resources on how to start a business in NY, please visit the following sites:
New York City Department of Small Business Services
NYC Small Business Resource Center
New York Small Business Development Center