We're living in an innovative age, where technology makes many aspects of life easier and more convenient – but sometimes bureaucracy can get in the way of convenience. This is never more clearly demonstrated than when it comes to the local government's resistance to allowing peer-to-peer renting (as demonstrated by the ongoing cases against Airbnb) and ride sharing in NYC.
Now a new type of peer-to-peer sharing is under fire. The advent of peer-to-peer car and ride-sharing apps has made transportation more cost-effective and accessible for people in cities across the US. According to a New York Times article, membership-based car-sharing services have been popular in Europe for quite some time but are only just gaining notoriety in the US. The only problem for New Yorkers when it comes to these services is that the NYC government has issued a cease-and-desist for many of these convenient sharing programs.
WHAT IS RIDE SHARING?
Ride sharing is a form of carpool where commuters travel together in one vehicle to save on gas, money, and time. Traditional word-of-mouth carpooling has transformed with new technology, so startup companies have taken this idea to another level. Thus, innovative ride-sharing services like SideCar, Lyft, Uber, and ZimRide use smartphone technology that lets users crowd-source and hail a ride at the touch of a screen.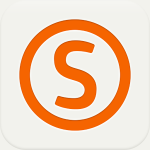 Sidecar for example uses GPS to show users nearby operating vehicles and suggests donation costs for rides to your destination. It's also equipped with live  information that tells you how far the requested driver is, and how long it will take them to arrive. Drivers create personal profiles and provide their car model information. The app notifies them of requested rides, and offers the option to keep driving or go offline at the end of each trip. They are paid via donations from their riders. This service is not currently available in NYC but is experiencing success in several other major US cities including San Francisco, Chicago, and Boston.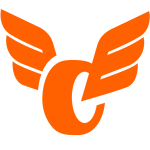 Carma is another great example of ride sharing, but for longer distances (for example, when traveling from the city into another state). Currently available in NYC, this app shows ride sharing options with the profile photos of registered drivers, and a live-stream of upcoming trips which are available for users to join. There is a built-in messenger service to stay in contact with the driver and/or rider. Drivers are paid a $1 flat rate with an additional 20 cents per mile.
These and other ride-sharing services are especially useful for people who don't own vehicles, who are on a budget, and for those with an environmentally-friendly outlook who want to reduce the amount of cars on the street. It's also a good opportunity for experienced drivers to make some extra money on the side by registering their vehicles.
Peer-to-peer ride sharing also has a social element, and customers often comment how sharing rides is a great way to meet new people. ZimRide even meshes the interactivity of social media with their service. Of course, safety is always an issue when it comes to sharing rides. Customers should always take precaution when using these services. Although most, if not all, of these services provide profiles with pictures, personal information, and reviews of both the drivers and passengers, users can never be too careful.
WHAT IS CAR SHARING?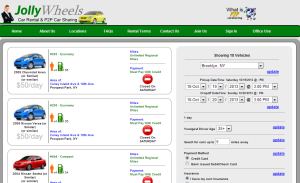 Unlike ride sharing where the owner of the vehicle is the one doing the driving, car sharing involves renting one's vehicle out to another driver. Thousands of New Yorkers have found that peer-to-peer car renting is far cheaper than renting from a company. One such peer-to-peer car-sharing program that has taken flight in the city is the website, Jolly Wheels. By inputting your location, your age, and the time-frame of the proposed rental, a list of cars appears with prices and locations. Another perk of this style of rental? With most car rental companies, the youngest allowed rental age is usually 25. With Jolly Wheels, the youngest age allowed to rent is 19.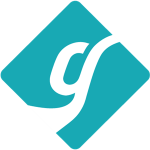 Car sharing has been a hit in many cities because it takes a lot of the work out of renting a car. That means no lengthy contracts, waiting in line, and playing phone tag with employees at an agency. Getaround, a popular car-sharing service that is currently available in California, Oregon, Texas, and Chicago, also provides an environmentally friendly argument by stressing the overpopulation of cars and how car sharing can help decrease that. According to the Getaround website, for every car shared, 13 are off the road. This has long-term effects in lessening traffic and pollution, and increasing safety by lowering the probability of accidents. New York would certainly benefit by allowing more of these P2P car renting services in NYC.
THE BENEFITS OF A "SHARING ECONOMY"
Overall, the peer-to-peer sharing method is often cheaper than renting through agencies and new apps that facilitate this only make things easier.
Car sharing doesn't come with all the extra fees that rental agencies often tack on, and it allows users to get around through a pay-per-use method. The car sharing model is also exorbitantly beneficial to those car owners who share their cars. Getaround reported that car owners who choose to rent out their vehicles experienced an average of a $4,500 increase in their yearly incomes in 2011, with some earning up to $10,000.
Ride sharing also has always been a money saver as witnessed to by the longtime popularity of carpooling to work. By sharing the costs of bridge tolls and gas prices, both riders and drivers benefit.
NEW YORK DOESN'T SHARE?
Despite the convenience and overall popularity of peer-to-peer services for transportation and accommodation, the city of New York continues to restrict them. To many it seems as if NYC is unfairly coming up with excuses to stop these services in order to protect the city's revenue. However, each case is different and in some cases the reasoning seems to make more sense than others. For instance, car sharing app RelayRides has been suspended by the NY Department of Financial Services because they do not comply with the state's insurance policies and those renting out their cars could potentially be left responsible for accidents despite RelayRides' claims otherwise.
SideCar Technologies also suffered a similar case in many cities, but New York was the first to take action in handing out the official cease-and-desist notice. An NYC judge ruled that these types of rides "violate the city's laws governing taxis and limousines." It's only natural that NYC's Taxi and Limousine Commission feels threatened by these peer-to-peer transportation sharing services as they tend to be cheaper alternatives. A quote from the TLC in a New York Times article indicated that in order for it to be viewed as a legitimate service, the cars and drivers that volunteer should always have the proper permits.
New York might do well to emulate California if it wishes to find a solution to this complicated issue. California's regulators created a new transportation business category called the Transportation Network Company (TNC), which allows peer-to-peer sharing services to work using technology assisted methods such as smartphones. If NYC models a transportation category after the TNC, many of these economic, environmental, traffic, and legal problems will subside.
In the Municipal Art Society's recent Summit for New York City, it was pointed out that the city's rules and regulations haven't kept up and adapted to the sharing economy that is developing. Molly Turner, of Airbnb, pointed out that cities need to be agile and responsive. The ability to share is what builds agility.
Owning a car in New York City is difficult. With parking garage fees ranging from 20-40 dollars for just a few hours, and ever-escalating gas, toll, and insurance prices, owning a vehicle in NYC is a financial burden. Public transportation can often be almost as pricey as owning a car with  train and bus passes reaching hundreds of dollars a month. If states like California have been able to regulate peer-to-peer ride and car sharing models like Lyft and Getaround, we hope that NYC is also able to find a solution soon.