Aaand, that's a wrap!
Thanks to everyone for making the time in what was probably the second busiest week of the year to take the fifth annual TEP conference and the first International Day of its kind to new heights.
We doubled the numbers: With 150 attendees on Tuesday, 260 on Thursday, 60 speakers, 38 panelists, and five roundtable hosts, the participants made this the best and biggest transatlantic conference ever.
Take a look at some stats and highlights below:
Unmatched quality and depth of discussions: Thanks to the Consul Generals of both Germany and Australia, the Brooklyn Borough President, the NYCEDC President, Union Square Venture partners, Berlin Partner, the CEO of Metro, the Wall Street Journal, Verizon, the UN foundation, the Partnership of New York City, MasterCard, The Economist, and Axel Springer, among many others.

Most amazing takeaways:  almost everything got more professional and sophisticated (the startups, the service providers, the economic policies), success and traction remains very difficult even if it has gotten a lot cheaper to have a shot at success, hardware is taking center stage, and getting the initial attention is almost as hard as closing a deal.
Among the most exciting projects: the UN accelerator (Jay Corless), getting the SS United States to Brooklyn (Casper van Hooren), changing the global garment industry (Oliver Niedermaier), taking Makerbot global (Jonathan Jaglom), and the New Lab at Brooklyn Navy Yard (Scott Cohen).
Most leads in one meeting: Shutterstock.
Fastest deal: likely 20 minutes (depending on some legal stuff).
Longest travels: San Francisco, Amsterdam, Portugal, Berlin, Warsaw, Seoul, Colombia, Tokyo, and Melbourne.
Good sports: all really; a special shout out to Martin Boberg (Denmark) and Marjan Blumberg (the Netherlands) who had the first and last sessions on Thursday when everyone was arriving and leaving.
Most important: all of you have helped a number of startups doing business in New York and the US. Many have made key contacts in their short visit to NYC to take their businesses to the next level (and startups, we're looking at you to keep us posted in the coming months on how they turn out).
Relive the week's conversation at #TEPNYC. See more photos and get the conference newspaper on the TEP conference website.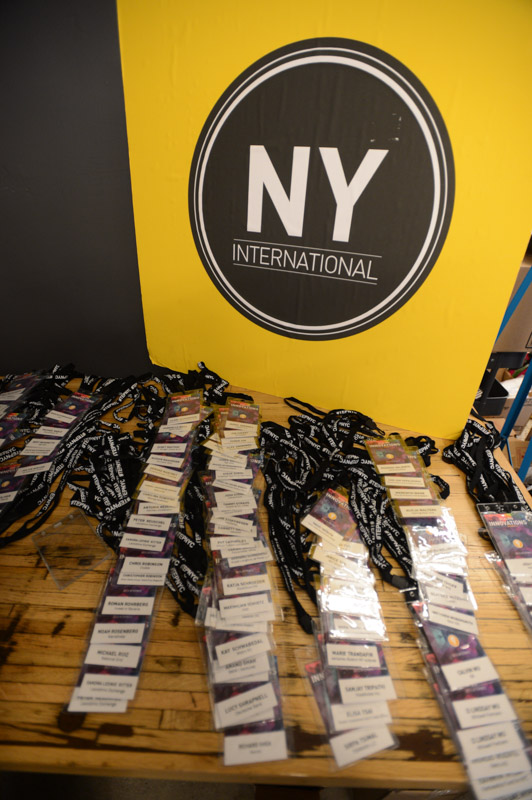 Thanks again from the New York International team to everyone who made last week a success.