LET'S THINK BIGGER TOGETHER
New York International's mission is to create opportunities for startup and business ecosystems, enable them to thrive and, thus, society to evolve.
New York International is a
preferred strategic partner to startups, corporates and city governments
facilitating:
International business development for startups and SME
Innovation workshops, trend tours and startup scouting for corporates
International partnerships and collaboration for cities and trade organizations
among other.
As an independent driver of ideas and innovative concepts, we experience no boundaries and see no limits to what we can make happen together.
CONCEPTS | STRATEGY | IMPLEMENTATION | LEVERAGE | MEDIA
New York International enables sustainable innovation across fast-changing and emerging industries.
Download our overview

A SELECTION OF OUR PARTNERS
New York International creates open, strategic platforms for its partners to join and leverage their efforts.
A SELECTION OF OUR PROJECTS
STRATEGIC ADVISOR TO THE CITY OF NEW YORK
As the strategic and organizing partner of the NYCEDC, NY Intl developed recommendations for program design and implementation for the World to NYC (W2NYC) – Global Industry Challenge to invite the most innovative companies from around the world and bring "the world's opportunities to all New Yorkers."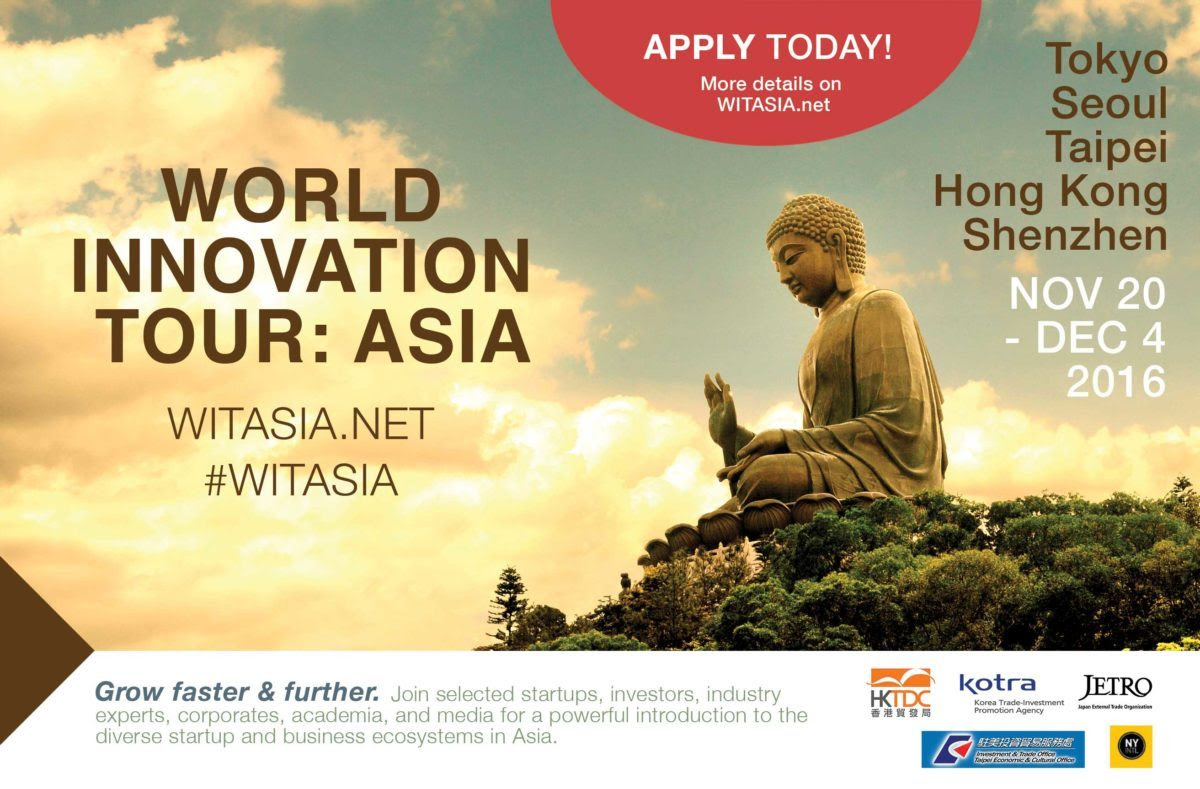 WORLD INNOVATION TOUR ASIA
A hands-on business development tour introducing a select group of high-potential, later stage startups, industry experts, investors, political decision makers, corporate managers and executives to 5 innovative startup and business ecosystems in Asia.
The core program is accompanied by tailored introductions to the partners you need to succeed in Asia. Connect with investors, suppliers, distributors, customers, talent, and government, among others to establish your network on the ground.
Find out more and apply here
CORPORATE INNOVATION WITH METRO GROUP
New York International compiles industry and innovation updates core to the future of retail, e- commerce, F&B, and hospitality continuously feeding "Metro's" internal think tank with emerging ideas, concepts, technologies, and trends relevant to the group's strategic focal points. Specifically:
Ongoing startup scouting led to a strategic partnership with NY-based startup Culinary Agents
Initiation of a larger collaboration with Techstars Accelerator
Executive workshops and innovation tours in New York, San Francisco, and Silicon Valley as well as "Best of" trade show preparations for CES in Las Vegas and NRF, New York
INTERNATIONAL WEEK
Driving International Aspirations: NY Intl organizes the International Week, an event series on rapid international expansion co-hosted by the Brooklyn Borough President. Together, we can enable companies to grow internationally, serve more people, listen, learn, educate, build and foster communities, make a difference for society as a whole.
Together with our partners and more than 20 cities from around the world, every year, we invite startups, SME and corporates to address the challenges and opportunities of collaborative innovation and international expansion in the context of accelerating digitalization, urbanization, and globalization.
Find out more and request an invitation here
CANADIAN SOCIAL IMPACT SUMMIT
On behalf of the Canadian Economic Development Agency New York International organized a social impact summit, which brings Canadian social entrepreneur startups to New York City for a two- day event to meet with potential partners, mentors, and investors. In a previous project we brought together startups and opinion leaders in the ad tech space for a one-day showcase session.
EUROPEAN INVESTMENT & BUSINESS CONFERENCE
Consulting the Austrian Trade Commission on best practices for international collaboration between New York City and Vienna as well as program planning and support for events such as the annual investor and business conference, the annual Vienna study trip, and regular events in New York City around the topic of international investment in Austria.
TRANSATLANTIC ENTREPRENEURSHIP CONFERENCE
Initiated by NY Intl and hosted together with the American Council on Germany and the German Consul General, the Transatlantic Entrepreneur Partnership (TEP) connects transatlantic entrepreneurs, investors, media, and policy makers culminating in a three-day event each year.

THE CITY OF BERLIN: INTERNATIONAL PARTNERSHIPS
As part of a broader New York/Brooklyn – Berlin city collaboration initiated by New York International, NY Intl hosts annual delegations of city representatives, academia, media, and selected startups connecting them to NYC's investor, business and startup ecosystem and setting the stage for successful partnerships and potential expansion to New York/the U.S.
We would love to hear from you.