WORLD INNOVATION TOUR ASIA
November 28 – December 3, 2016 | New York City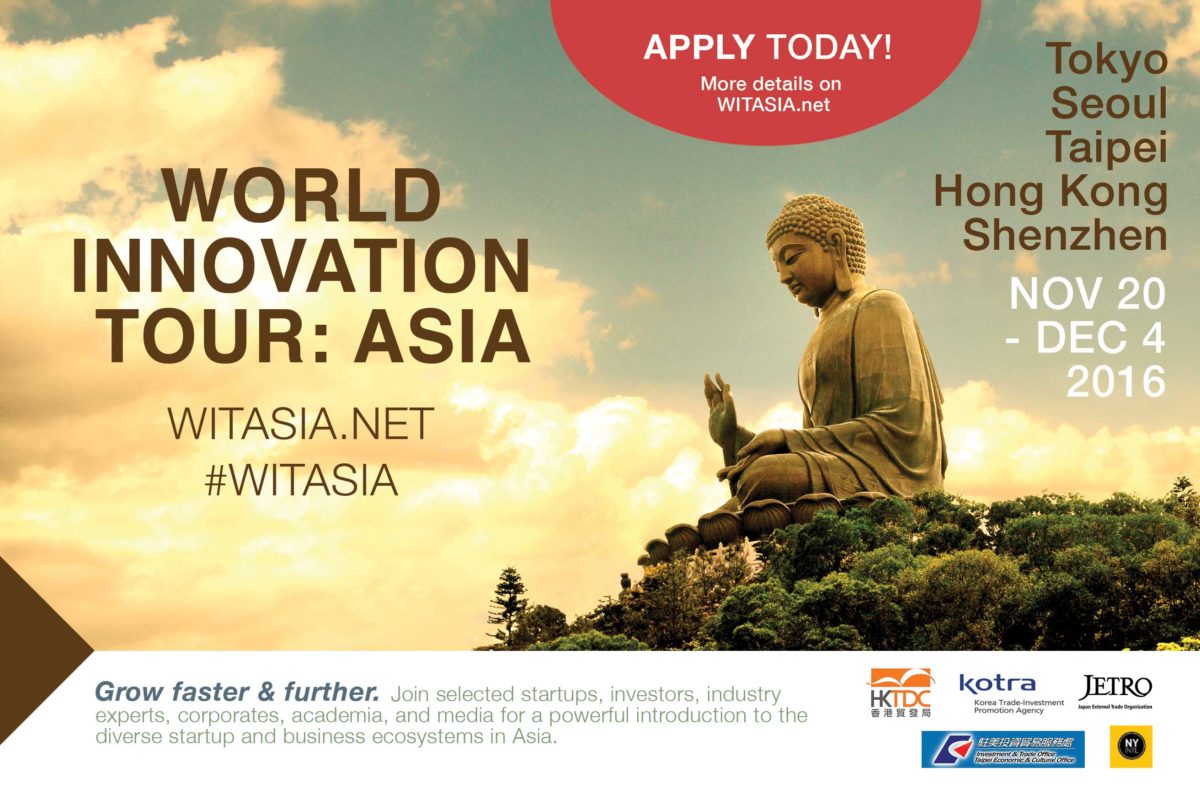 Click image to go to WITASIA.net website

Enabling businesses, initiatives and ideas to expand further and faster, and establish access points in the innovative markets of Singapore, Seoul, Taipei, Hong Kong, among others.
A hands-on business development tour introducing a select group of high-potential, later stage startups, industry experts, investors, political decision makers, corporate managers and executives to 5 innovative startup and business ecosystems in Asia.
The core program is accompanied by tailored introductions to the partners you need to succeed in Asia. Connect with investors, suppliers, distributors, customers, talent, and government, among others to establish your network on the ground.
Find out more and apply here